This Friday my family will be moving to a new home. The months leading up to this move have been a big, crazy, wild and hairy ride. Moving should be up there on the top ten list of things people should never have to do. With 3 teenage girls and a little baby boy, there is nothing more frustrating than everything being placed exactly where I can't find it or get to it.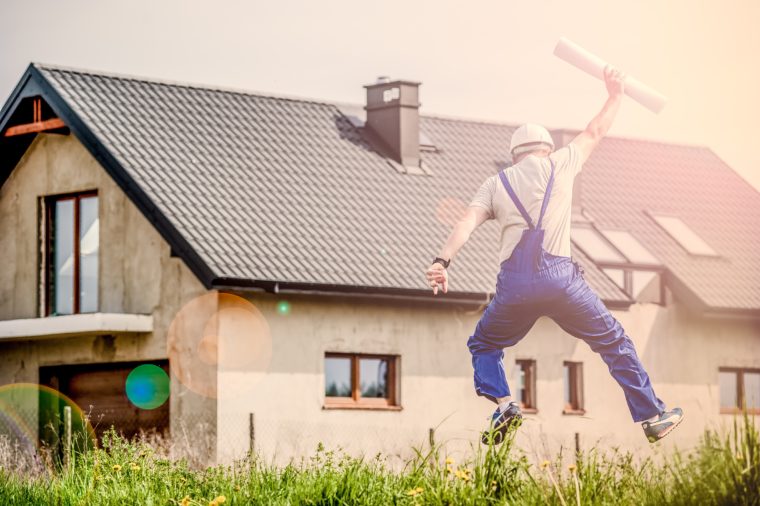 I could write 10 blog posts just on the selling, renting and buying experience and then another 10 on the basic construction that we chose to do before moving in. However, in this article I wanted to focus on what happened to my productivity and business while this was all transpiring and what you the energetic entrepreneur can learn from my experience.
In the last couple of months, I made a decision to focus our business on one specific targeted industry subset, namely online coaches and digital product creators. This change in focus has initiated the need for new advertising, changes in back-end processes and taking actions that are far outside the norm for a typical accountant. I have been live broadcasting on Periscope and Facebook Live. Writing guest blog posts for other industry websites and other actions typical for the online entrepreneur.
Engaging in these actions are needed not just to get the name of my firm out there into the masses of online entrepreneurs but also to put me into my clients' shoes. I want to know exactly what you are struggling with so that when I service you, I understand what your pain points are and where you might be getting stuck.
I know, for example, what it feels like to play around with WordPress, LeadPages and ConvertKit until 3 in the morning only to go to bed frustrated that I still haven't gotten my sequence to be just right. I also know that after a long hard day, sometimes, I just want to grab a cold beer and put my feet up instead of turning my laptop on. I know when you first start running Facebook ads, you will check your dashboard every few hours to see if you had any conversions. Trust me, I am living your experience every step of the way as I go through the Grind and the Hustle (stages as termed by Screw the 9 to 5 in their Momentum Marketing plan).
After closing on the new house, my evenings have been taken up with ripping down sheetrock, running to Home Depot, spackling, painting, running to Home Depot, pulling wires, crawling in super-hot attic spaces, running to Home Depot, etc. This has left me in a real tight spot – when do I work on my business?
What I did, was analyze all the actions that I have been regularly taking and started prioritizing. Will it hurt my business if I stop broadcasting on Periscope for a few weeks? Will it hurt my business if I don't take on new clients until I have a desk again in my new home office space? As I answered these questions honestly I began to give myself permission to step back and slow down my business acceleration just temporarily.
Here are some things that this process has taught me:
It is okay to step back and let your business run without growing for a defined period of time and for good reason, as long as it is done very intentionally and with a defined date to resume the growth efforts.
Everything you plan for will always present itself in an option that is more expensive. We saw this with our home as we selected hardwood floors, paint colors and brands, etc. Make a detailed budget before any project so that you can make decisions based on that amount and avoid cost overruns. For example, we budgeted $6,000 for a fence for the backyard. When my wife decided that she wanted white fencing in the front and it would add $1,000 to the cost, we could not find anywhere else in the project to shave $1,000 so she had to forgo the white fence in the front.
If you setup your online business marketing and sales funnels effectively, you will continue to earn revenue even when taking a step back. Last night while my daughters and I were dragging wardrobes up the stairs of the new house, someone was clicking the link on my Facebook ad and ended up purchasing our introductory offer that is displayed on the Thank You page.
It is easy to allow our health to go by the wayside during times of stress and transition. My refrigerator and pantry are bare and we are always on the go. I am involved in lots of physical activity so I fool myself into thinking that I could eat more calories or carbs. It can be more challenging to eat healthy when always in a rush. This is exactly the time to use extra caution and make sure that you take the extra time to eat a salad instead of wolfing down a double cheeseburger.
Relationships are fragile and always need tending to. Whether family, friends or co-workers. During times of stress and pressure, it is easy to ignore those around you or even to be short, impatient or downright nasty to them. First, determine which relationships can be put on the backburner until after the time period of stress has passed and allow yourself to concentrate on the more frequent and important ones. In my case, my friends are not going to hear from me for a few weeks and I am going to focus any energy I have on my immediate family to endure that we make it through this process as easily and happily as possible. How you act to others directly affects how they act to you and it only takes one small nasty moment to create a week long back and forth miserable mood fest.
I hope that my experiences and the lessons that I have learned from this moving experience have encouraged you to never move. However, if you find yourself in a similar pickle, take my 5 lessons above and hopefully it will help you make it through as best as possible – relationships, wallet and business intact.